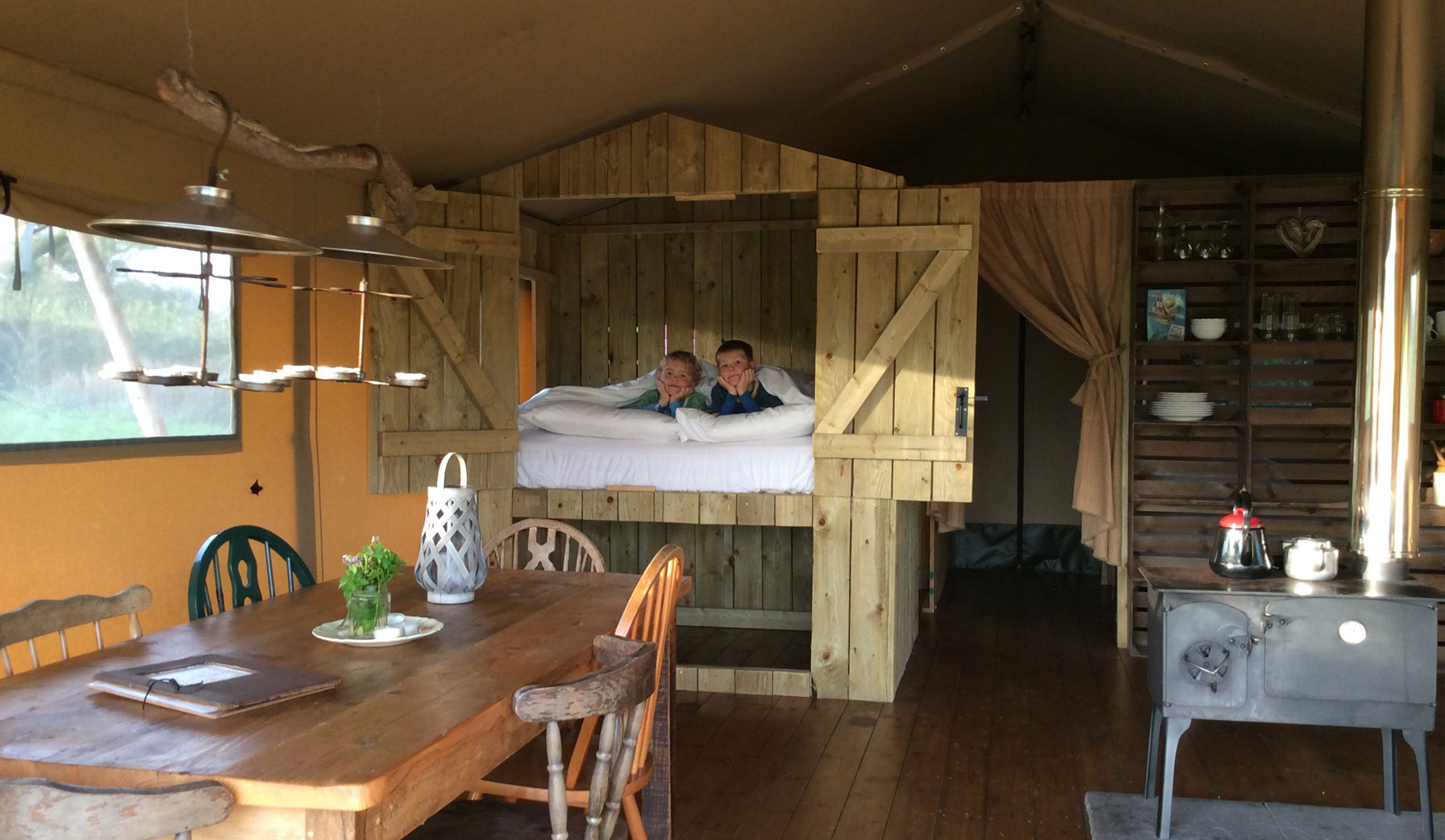 Inside our Luxury Safari Tents
Wood burning stove and cool chest
Fully equipped kitchen with sink, crockery, cutlery, utensils, pans, cafetiere etc
Sofa, dining area and outside picnic bench
Double bed, magical cupboard bed and bunk. All bed linen is provided, left freshly pressed and folded in your laundry bag'.
Your own bathroom with toilet, hot running shower and sink
High chair and travel cot (bring your own linen) available on request
Outside fire pit which can be used as a BBQ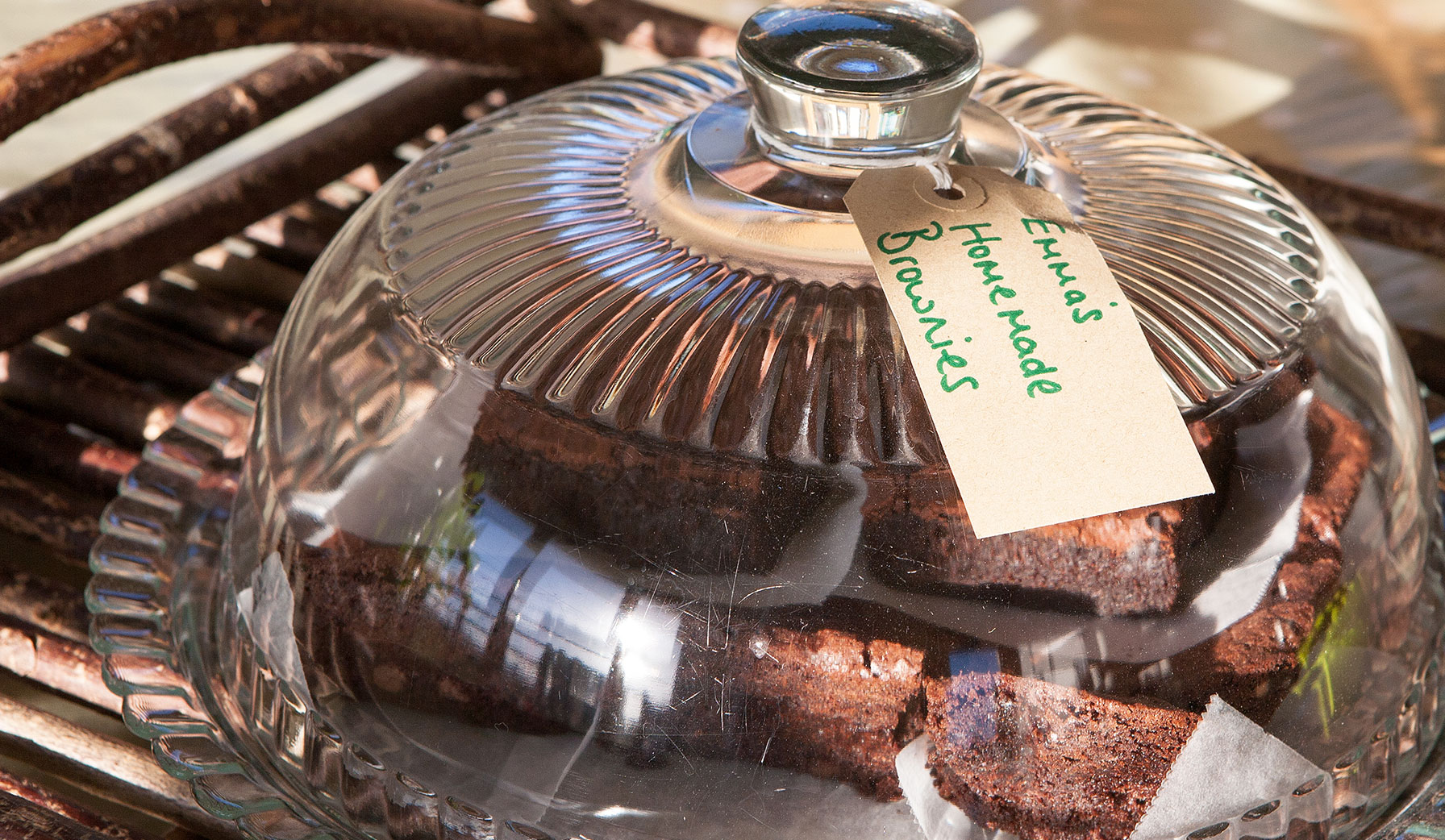 Farm Honesty Pantry
Farm Honesty Pantry, stocking the essentials needed for your stay, local sausages, burgers, bacon, bread, butter, cheese, jams, apple juice, Emma's brownies etc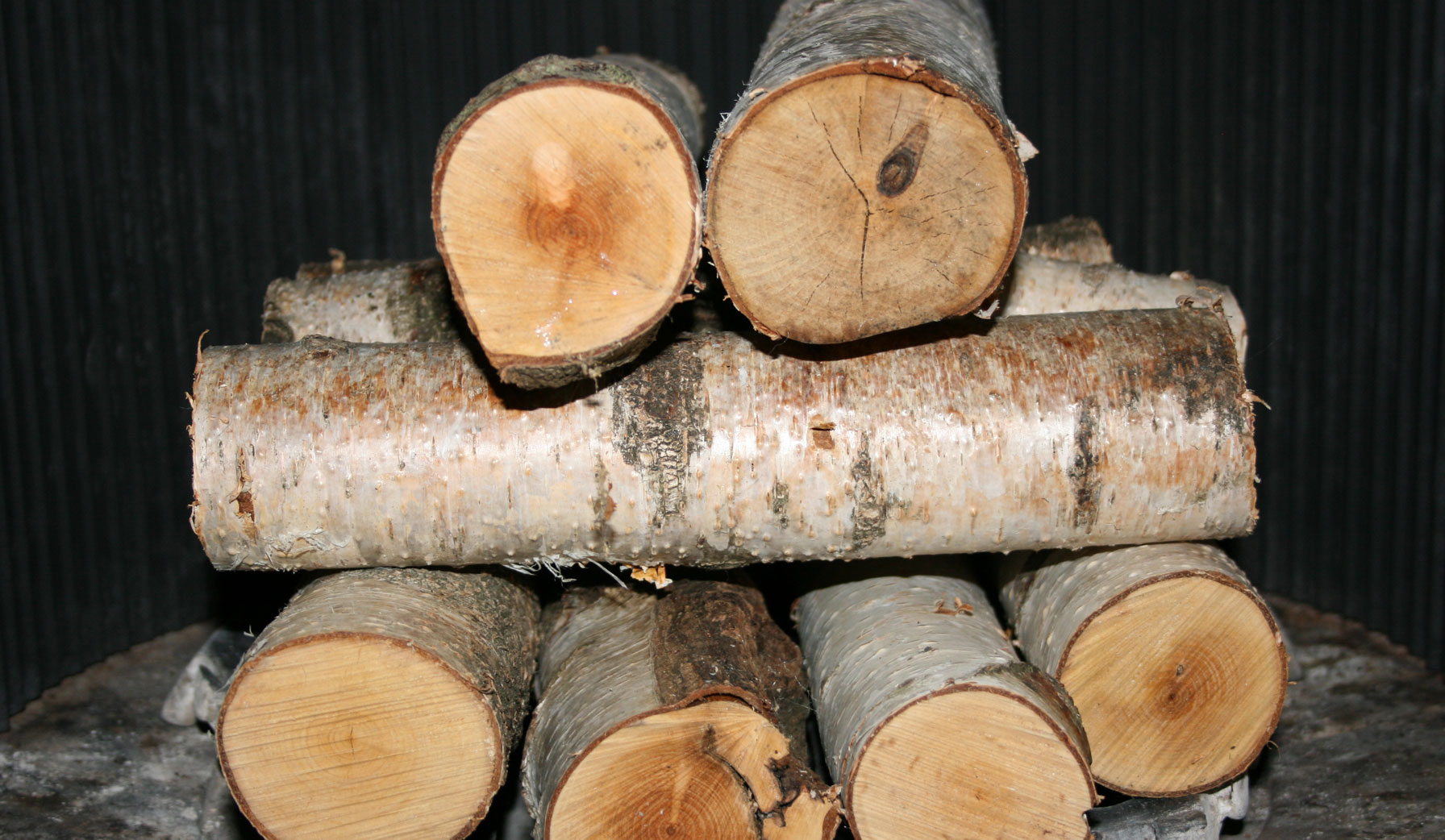 Wood Store
Wood Store, guests are entitled to one complimentary net of logs per night, per tent. One additional net of complimentary logs per night for the wood fired hot tubs. Extra logs can be purchased, outside the pantry.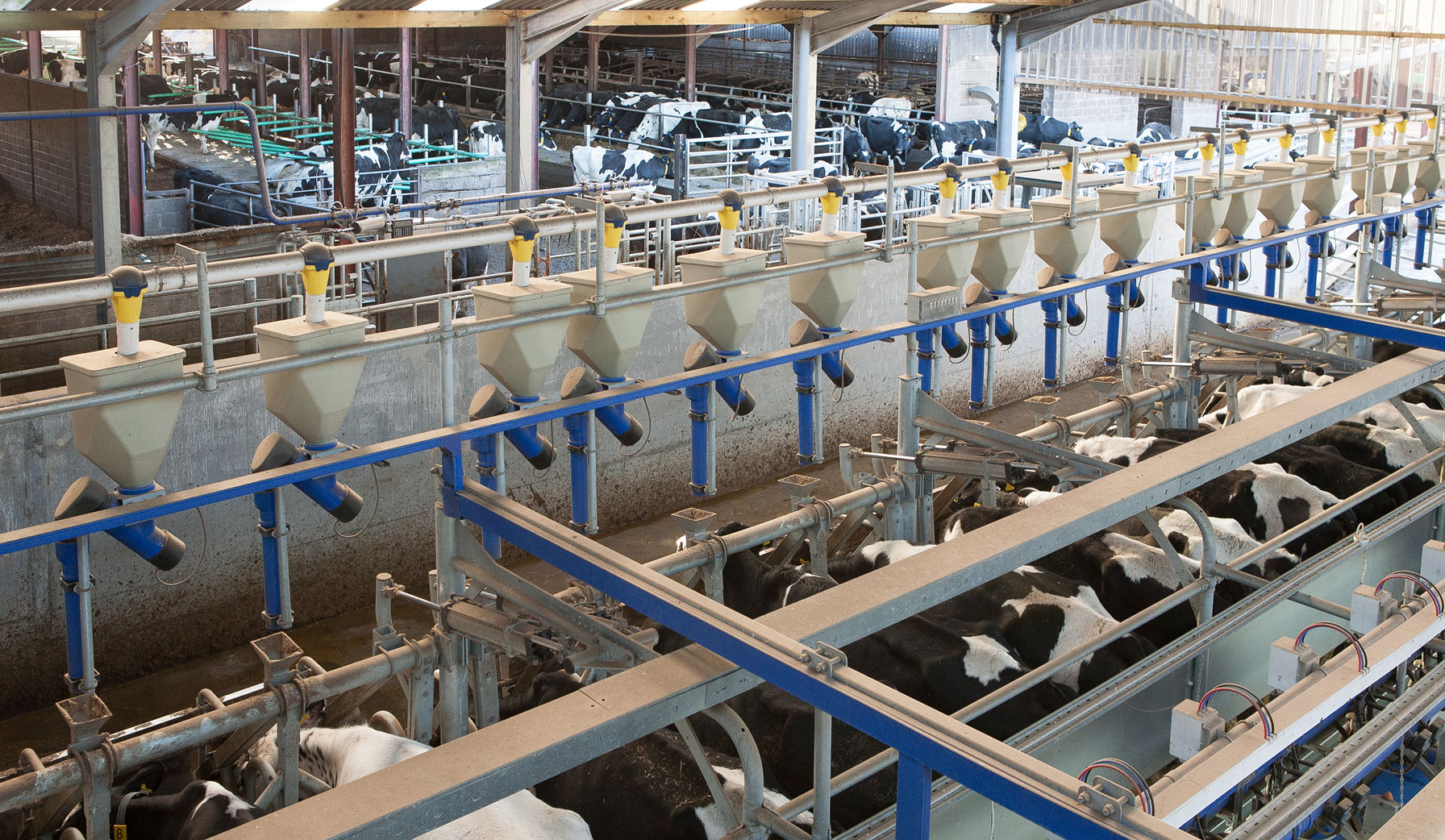 Guided Farm Tour
Our guided Farm Tour, with the opportunity to milk a cow, ask questions
on food production and farming etc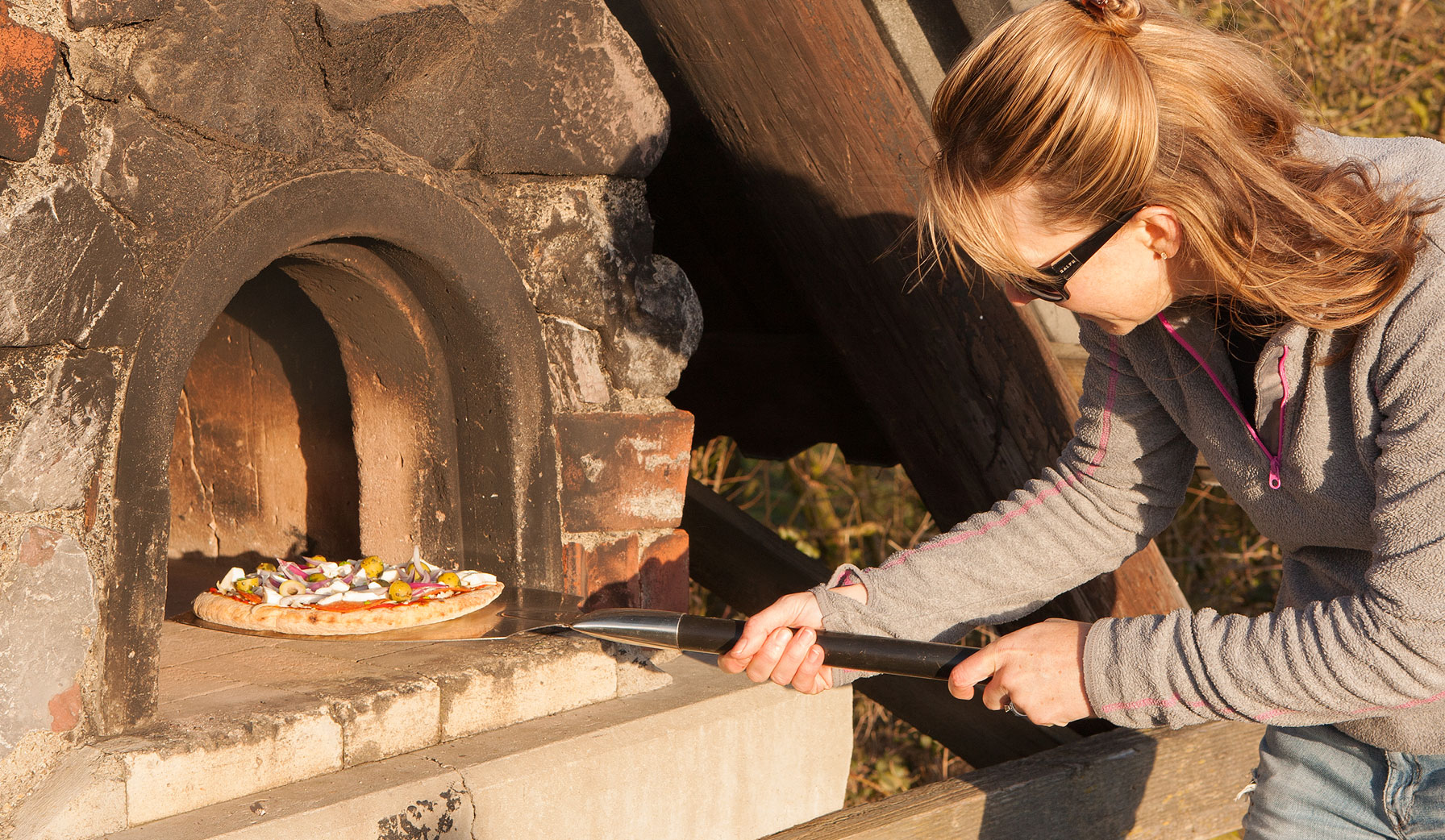 Pizza Evening
We will light the bread oven once during your stay for you to enjoy.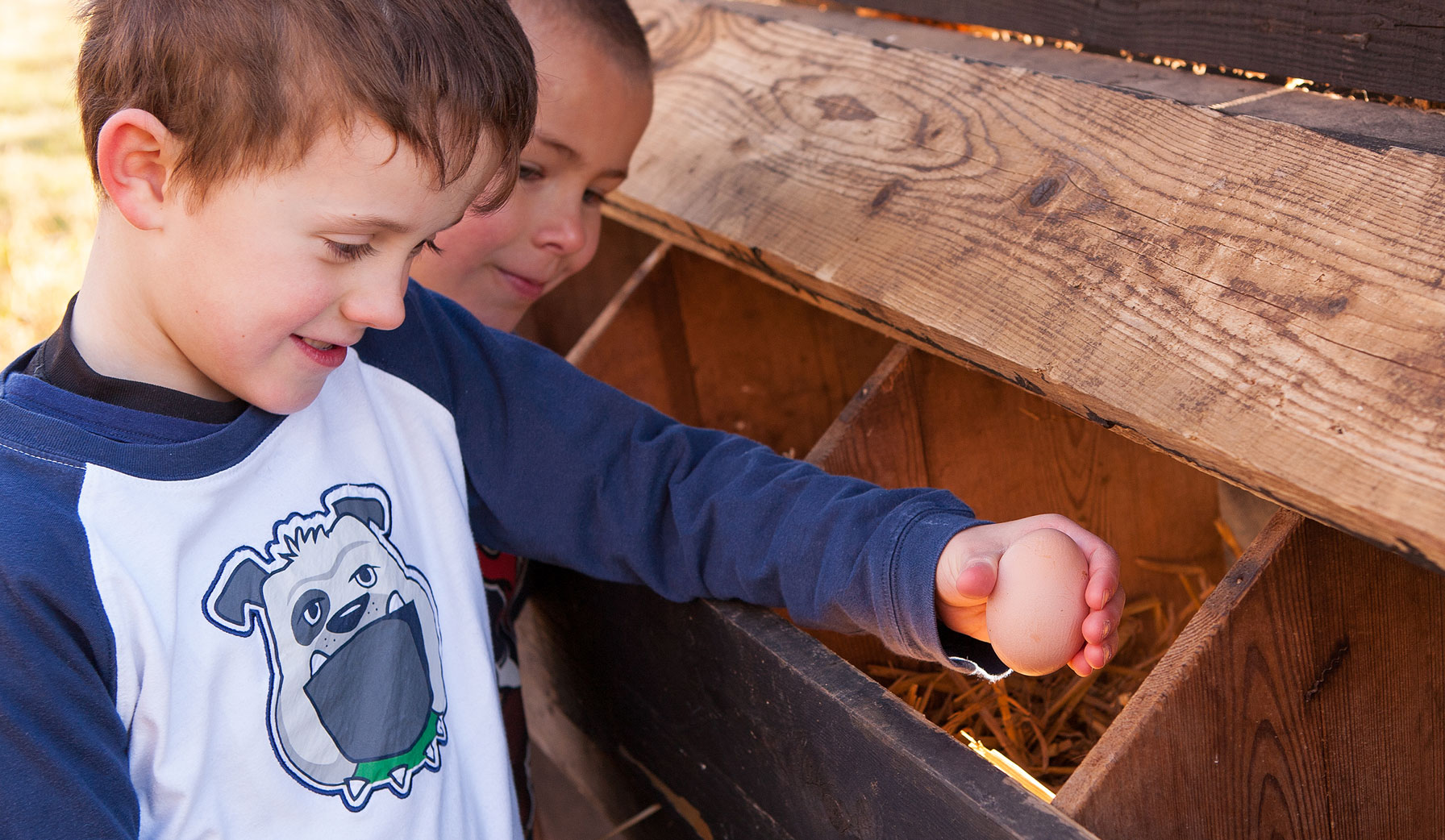 Fresh Eggs
Enjoy fresh eggs each morning for the children to collect from the hen house. These will be the freshest eggs you have ever eaten, enjoy! Boiled, scrambled, poached, fried, how do you like your eggs cooked?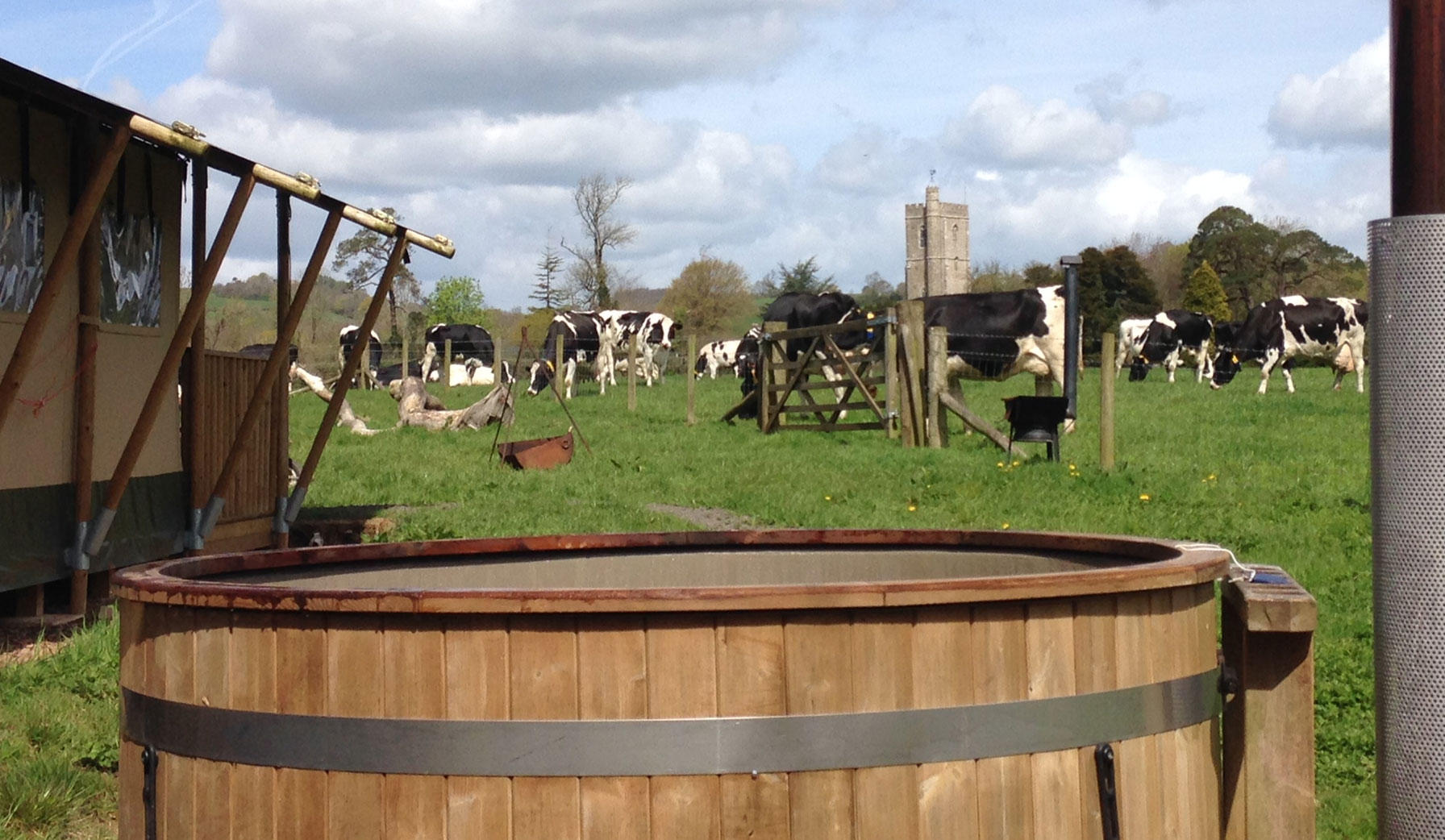 Optional Extras
• Please help yourself to our Stew/Soup Pot, Tripod (we only have one so please do wash and return for others) and recipe suggestions (ingredients can be purchased in the Honesty Pantry or bring your own). Cooking in the open air has never been easier!
• Selection of games, toys, balls etc available to help yourselves to from the pantry
• Power point to charge phones etc available in the pantry, do remember to bring your leads
• Private chicken hire, look after a couple of chickens in your own private coop outside your tent, please order during booking
• Towels set available to hire, please order during booking
• Pets are very welcome outside of school holidays
• Fresh air, nature, bird song, views and space, literally acres of it!
• And finally a very warm welcome