Inside our Luxury Tents
Wood burning stove
Fully equipped kitchen with sink, crockery, cutlery, utensils, pans, cafetiere etc
Sofa and dining area
Cool chest
Double bed, magical cupboard bed and bunk
Your own bathroom with toilet, hot running shower and sink
High chair and travel cot (bring your own linen) available on request
Outside picnic bench
Outside fire pit which can be used as a BBQ
Extra Treats!
Farm Honesty Pantry, stocking the essentials needed for your stay, local sausages, burgers, steaks, bacon, bread, butter, cheese, jams, apple juice, homemade casseroles, ice cream, Emma's brownies etc
Wood Store, guests are entitled to one complimentary net of logs per night, per tent. One additional net of complimentary logs per night for the wood fired hot tubs. Extra logs can be purchased, outside the pantry.
Our guided Farm Tour, with the opportunity to milk a cow, ask questions on food production and farming etc
Pizza Evening; we will light the bread oven once during your stay where you can enjoy handmade pizzas and Emma's yummy puddings
Fresh eggs each morning for the children to collect from the hen house
Selection of toys, games, balls and books to help yourself to from the pantry
Power Point to charge phones is available in the pantry
Stunning views from your door
Nature at its best
A very warm welcome
Optional Extras
Stew or Soup pot; cooking in the open has never been easier. Simply hire the pot (filled with the ingredients ready to chop) wood and tripod and while away an hour or two whilst your casserole simmers away
Private chicken hire, look after a couple of chickens in your private coop outside your tent
Delicious breakfast hamper, ready for collection on your arrival
Den Building Kit to hire
The Outdoor Explorer Kit to hire
Beds made up on arrival
Towels set
Pets are welcome outside of school holidays
What to Bring
Towels and kitchen cloths (available to hire if required)
Wellies
Warm clothes including a hat
Head torch
Linen if hiring a cot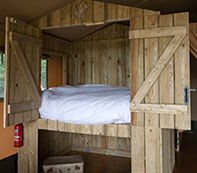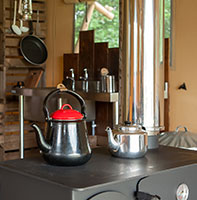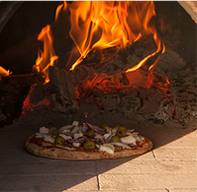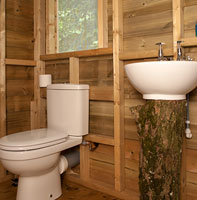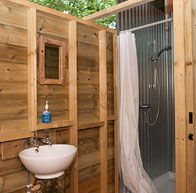 We are just 10 minutes from the A303, our three tents are nestled away in the southern slopes of the gently rolling Blackdown Hills, a designated Area of Outstanding Natural Beauty.
Whatever your stay consists of we will try and ensure that you leave with memories that you will treasure forever.
Hope to see you soon, Nigel and Emma

Such a wonderful time, thanks for sharing a slice of your farm with us.

Abey, Croydon, Surrey